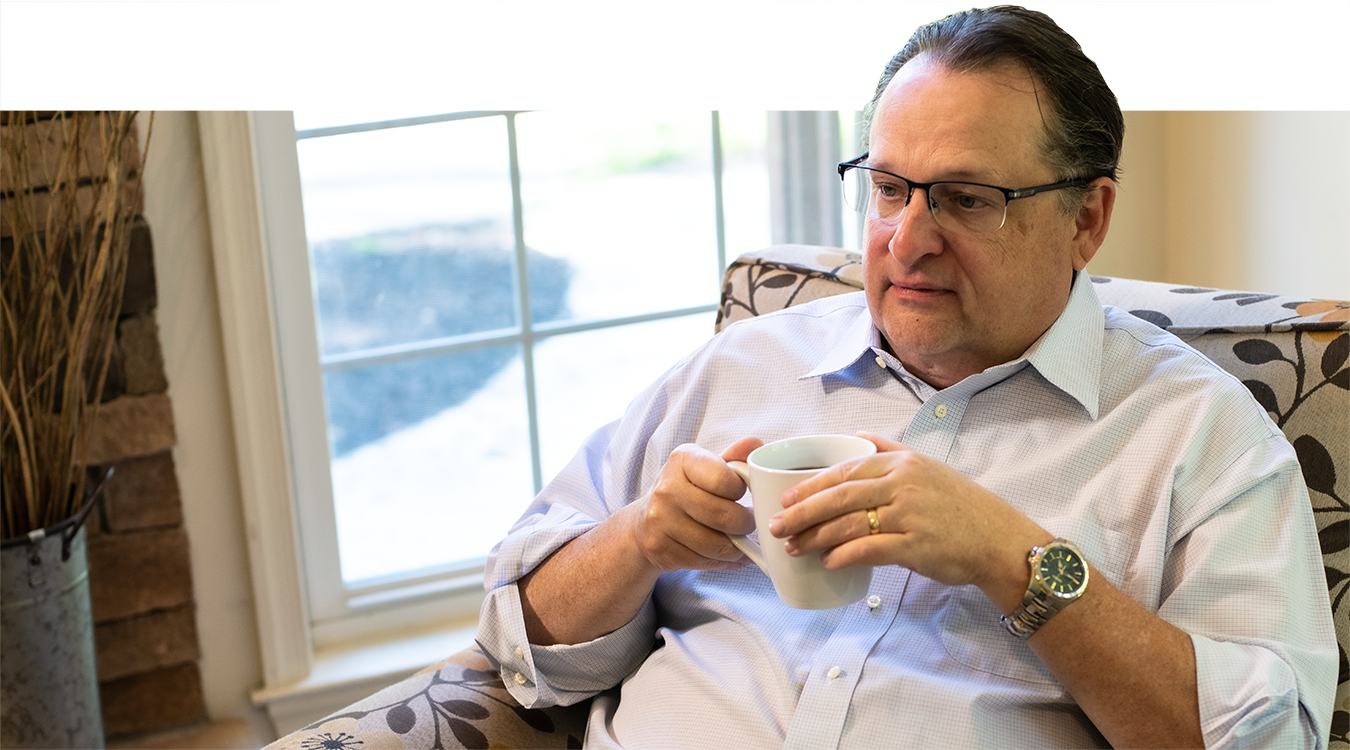 Hi, I'm Dr. Benton (Ben) Taylor.
I hail from the great state of Georgia and currently live in Maryland. I'm a graduate of Valdosta State (1984), where I met my wife, Tracy. I received my Master of Divinity from Reformed Theological Seminary in 1987, and I earned my Doctorate in pastoral counseling from Westminster Theological Seminary in 2009.
My passion for preaching, teaching, discipling, and counseling has developed over thirty-plus years of pastoral ministry. I credit a two-week missions trip to Novosibirsk, Siberia, in 1995 as a life-changing ministry event, as I helped train men to do church planting. My mission is to preach, teach and counsel the gospel of grace, in order to see real heart and life change. I have two life mottos: "God's will cannot take me where His grace cannot keep me" and "God's callings are God's enabling."
Church Staff Positions
Church Renewal Ministry
Pulpit Ministry
About Kainos
Kainos (kahee-nos'): New, fresh, unworn
The Greek word, Kainos, is rooted in the meaning of being "new" or fresh. Scripture is full of references to the work that God is doing in the world as He works to make "all things new". In Christ, we were redeemed in the hope of the restoration of all of creation, so that we are enabled to live now in the light of the new heaven and the new earth to come. It is in light of these realities that this ministry will seek to impact the lives of others.
I founded the ministry Kainos because there is a clear need in the church to equip others to partake in the means that enable believers to grow up into this new life we have been given in Jesus. This entails understanding the impact that new life in Christ should make upon our hearts, minds, and hands. The goal will be to understand more deeply how we are to grow through repentance, renewal, and doing mission with others.

Biblical Counseling
There is a great need for counsel on how to apply biblical teaching to the many and varied struggles that we encounter in our lives. To better serve the church, I offer
biblical counseling
sessions to counsel believers through life in a fallen world. The counseling is biblically based, Christ-centered, and grace-driven.
Preaching & Teaching
Another great need on which I seek to focus is that of communicating the new life in Christ through the means of
preaching and teaching
. I am available to preach in pulpits, teach classes, and lead seminars/retreats.
Discipleship & Spiritual Direction
Throughout my 30 years of pastoral ministry,
discipleship
has always been a passion of mine. If you recently became a Christian, I will help you develop a strong spiritual foundation. Or if you're seeking guidance to grow deeper in your faith, I will help you overcome common hindrances and experience spiritual breakthroughs.
Whether you are a layperson or a pastor, I look forward to serving you. Please contact me for more information.